Detect Instabilities 90% faster
Overview 
The Sierra Gorda mine wanted to increase safety and operational continuity by identifying geotechnical instabilities that could interfere with their mining operations. Visual identification and manual selection of structures were very time-consuming, making it difficult to carry out instability studies in-depth and deliver on-time results, so in Q1 of 2019, the company staff partnered with TIMining to perfect this process.
Solution
The Sierra Gorda geotechnical engineering team used Tangram to map, monitor, and automatically detect instabilities in their mine. Some of the key benefits to using Tangram in this process were:
Structural information was centralized into one single database which incorporated historic structures and new mappings into Tangram.

The structural domain red zones were visualized in 3D to spatially select the structures to be used in the analysis.

Geolocated instabilities were automatically detected and analyzed according to Tangram's Safety Factor and risk assessment.

New designs were assessed and implemented in key zones in order to contain the instabilities.
Impact
The automatic detection of geolocated instabilities and design changes helped prevent the failure of those instabilities and improved worker's safety and increased operational continuity. Additionally, the total work time decreased by 90%! What previously took one week to complete, now requires only half a day. The new processes have allowed Sierra Gorda to:
Centralize all the structural information into a single database that is easy to manage. 

Identify the structural sets associated with unstable blocks in each geotechnical zone.
Identify future instabilities formed by extending the main structural sets and assessing slope designs.
Significantly increase the probability of instability identification.
Increase operational continuity by avoiding the discovery of instabilities that were not previously identified.
"The versatility of Tangram with the ability to select structures for instability analysis per zone has proven to be a highly significant time savings tool.

"

-Rolando Ballesteros, Senior Geotechnical Engineer at Sierra Gorda SCM.

"The automatic detection and instability prediction allowed us to timely change slope designs in key zones to contain instabilities."

– Yang Villalobos, Structural Geologist at Sierra Gorda SCM.
)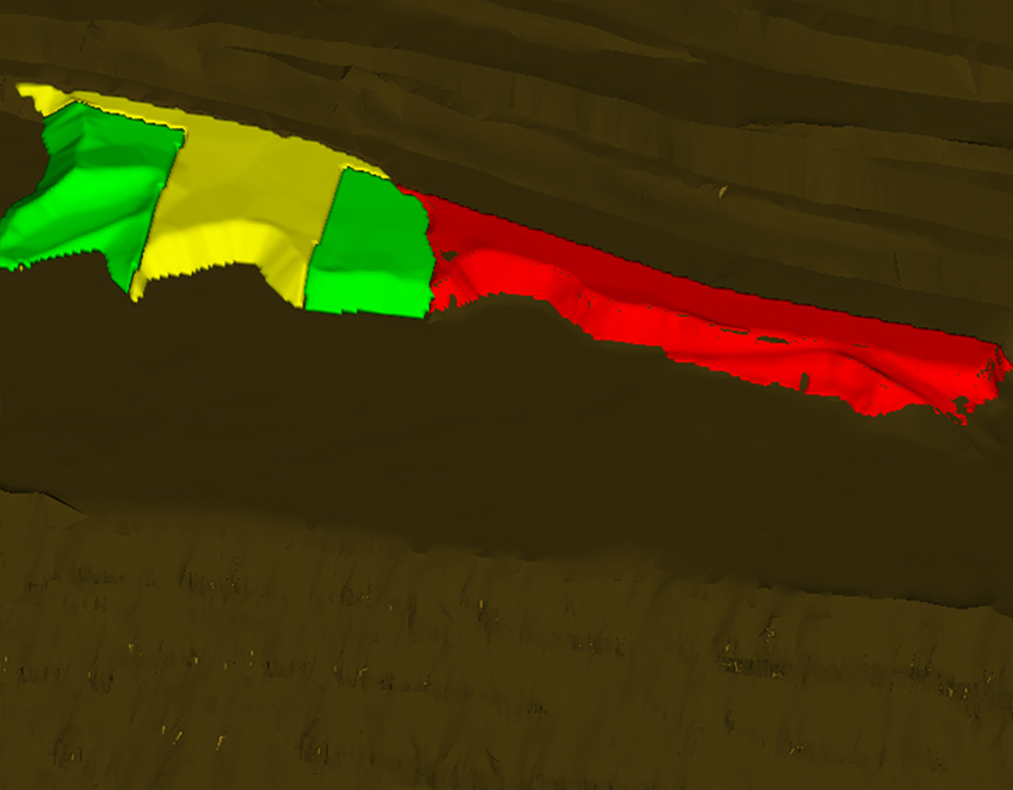 Delta
Reduce mine plan deviations by automating mine plan spatial compliance.
see more chevron_right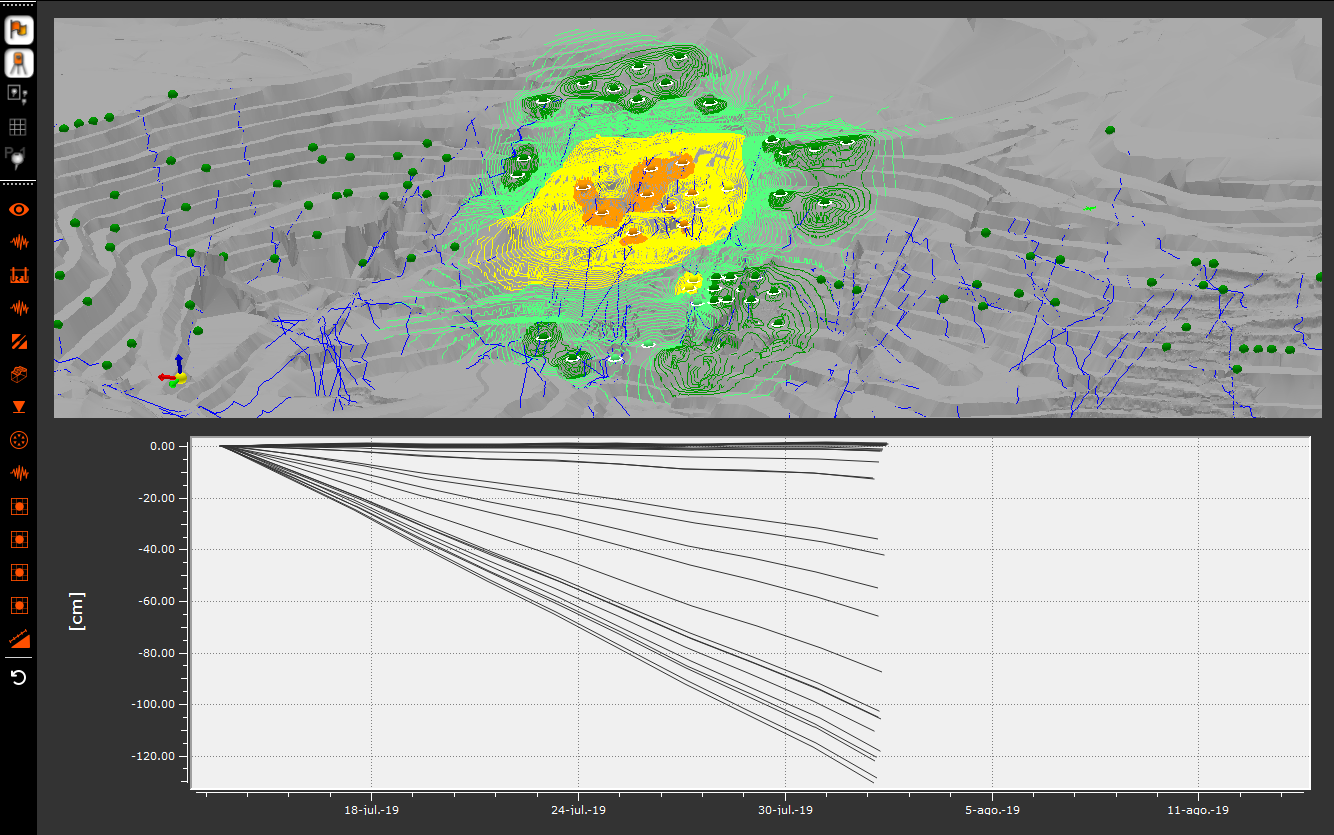 Aris
Minimise risks and dangers with integrated geotechnical monitoring and surveillance for pits, waste dumps, leaching pads, and dams.
see more chevron_right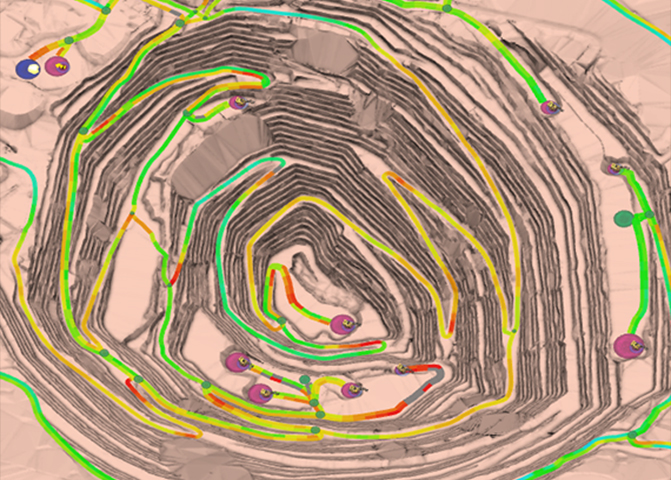 Orchestra
Analyze, simulate, and optimise your fleet's loading and hauling process.
see more chevron_right