Drilling better and more productively
Overview 
Until 2019, the Los Pelambres mine was unable to process and analyze their drilling data fast enough for effective and timely Quality Control (QC). They needed their data analyzed in real time in order to modify the drilling process as soon as deviations were detected instead of hours or even days later.
The potential for TIMining's DRILLIT software to digitize and improve drilling QC includes:
Ability to control and minimize blasthole collar and length deviations,

Reduce the number of re-drillings,

Improve drill speed,

Greater control of operational parameters (RPM, torque, Pulldown, air pressure) 

Monitor the drill's actual performance with rock types in real time to maximize the speed, quality, and productivity of each drill.
Solution
In 2019 Los Pelambres' Drilling and Blasting Superintendent worked shoulder to shoulder with TIMining to develop a system that would automate and integrate online drilling process information and display that information in real-time. TIMining's Drillit software was finally implemented in July 2019 and drilling and blasting area supervisors were trained in its use. Thanks to this collaborative work, today the Los Pelambres mine can:
Monitor drilling equipment status and position in real time.

See drilling plan compliance in real-time.

Immediately identify blasthole length and collar deviations.

Check for blasthole re-drilling.

Monitor process status and performance with a mobile application anywhere in the mine.

Track the rig's drilling path in order to optimize it.
Impact
This automated process has improved the required granulometry and slope construction within the mine as well as increased efficiency and safety while also reducing costs. The detailed benefits are:
Potential of 4000 extra meters drilled per month thanks to improved drilling paths.




Real-time detection of rock type anomalies using drilling speed maps.

Reduction of blasthole length deviations.

Online identification of low blasthole density areas.

Real-time control of operational parameter ranges of RPM, Pulldown, Torque and Air Pressure.

Detailed maintenance and operational status of online fleet.
)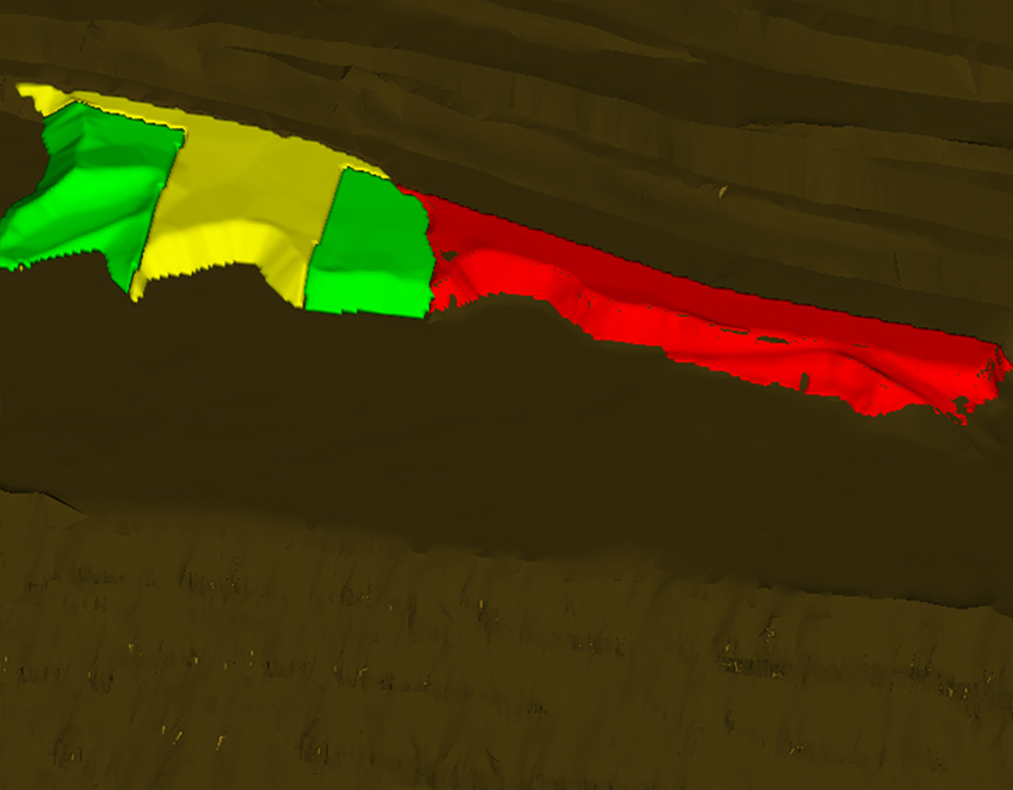 Delta
Reduce mine plan deviations by automating mine plan spatial compliance.
see more chevron_right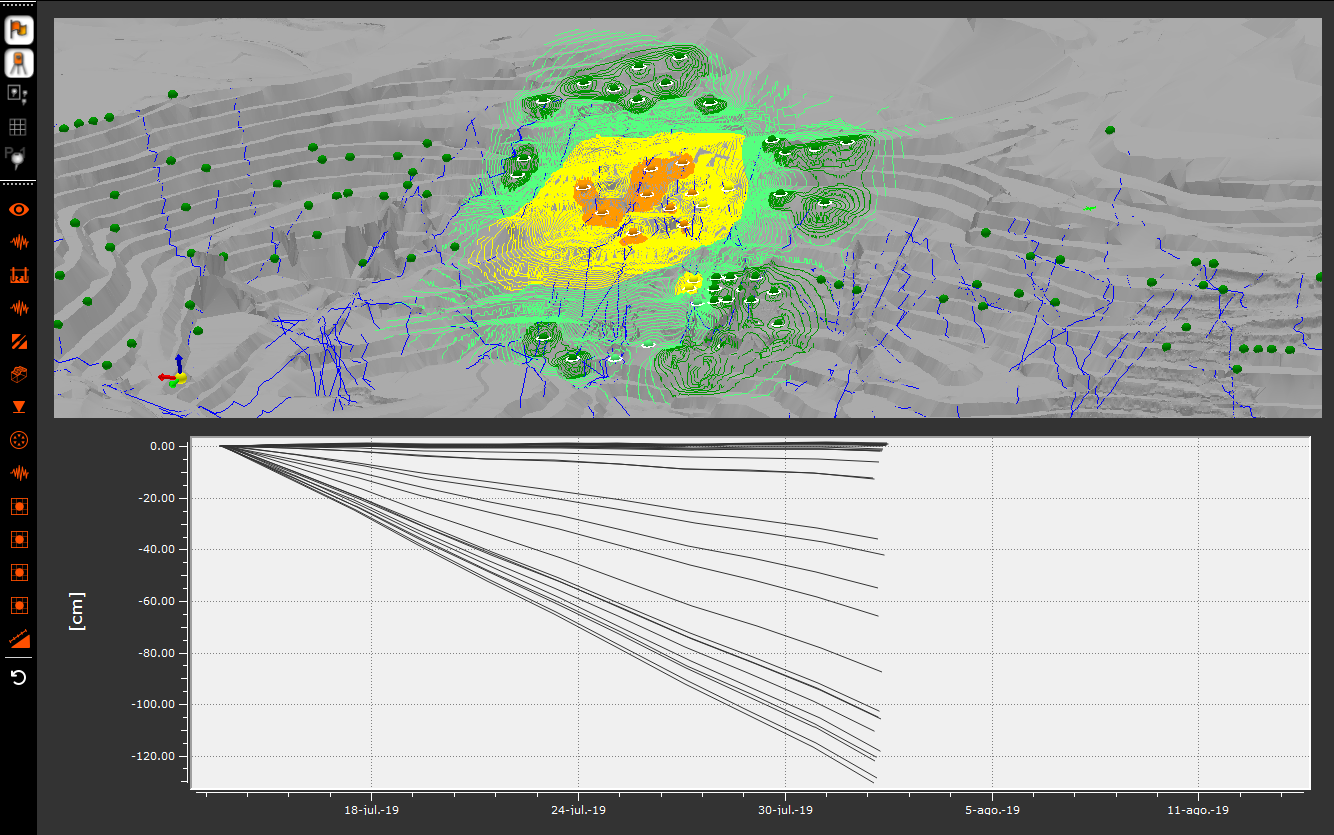 Aris
Minimise risks and dangers with integrated geotechnical monitoring and surveillance for pits, waste dumps, leaching pads, and dams.
see more chevron_right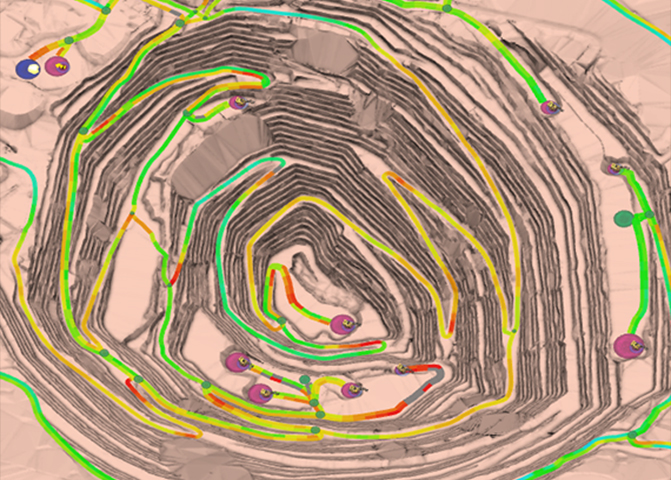 Orchestra
Analyze, simulate, and optimise your fleet's loading and hauling process.
see more chevron_right